---
---
---

above : Silicon wafer with second sound probes after a first DRIE etching step.
Miniature Second sound resonators : a local vorticity/enstrophy probe for superfluid flows
Principle and Realization
These miniature second sound resonators allow to measure local fluctuations of the vortex line density of superfluid turbulence. Vortex line density relates to the enstrophy : such measurements are therefore expected to bring a new insight into the study of superfluid turbulence.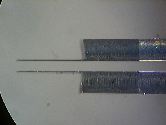 These resonators are open in order the superfluid mainstream to flow across them as depicted below.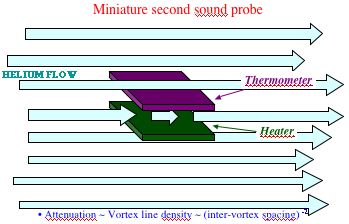 Insertion into the flow mainstream
Attenuation of second sound is directly related to the quantum vortex line density. Below, the spectral response of the sensors without and with flow illustrate this dependence.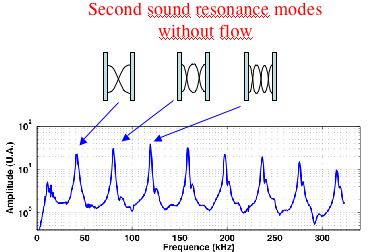 First modes of resonance without flow (bleue)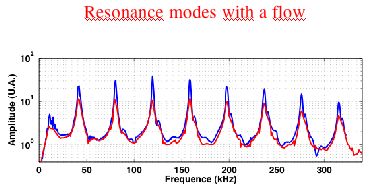 First modes of resonance with (red) and without flow (bleue)
The spatial resolution given by the size of the resonator is 1mm x 1mm x 300microns. The time response allow to probe the Vortex Line Density fluctuation in the bandwidth DC-1kHz. Smaller sensors are in development for better space resolution and higher bandwidth.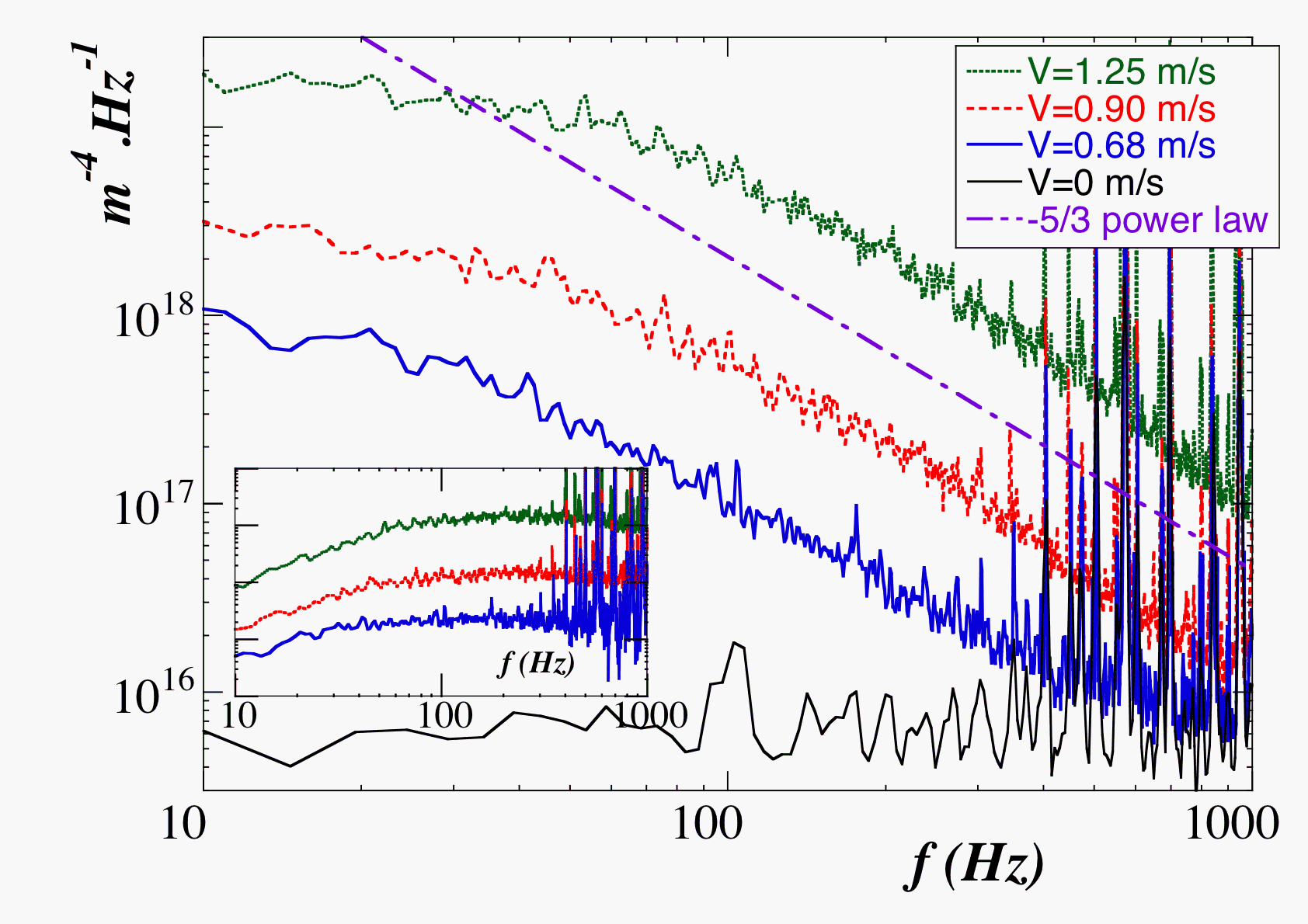 Power spectrum of the vortex line density at 1.6K in a superfluid flow (He-II co-flow)
Partners
This work is a collaboration with the Microfluidic group of the ESPCI (Hervé Willaime and Patrick Tabeling). It was originated with the micromachining center of the ESIEE (Lionel Rousseau et Olivier Français) and is pursued with the IEF (Sylvain David et Benoit Belier).
For more information
Vortex density spectrum of quantum turbulence.
Roche P.-E., Diribarne P., Didelot T., Francais O., Rousseau L. & Willaime H. (2007).
Europhysics Letters
77
: 66002
download
---
Plan du site

Ph.R. Jan, 2012