This sample-holder allows us to perform high-frequency measurements at very low temperatures (20mK).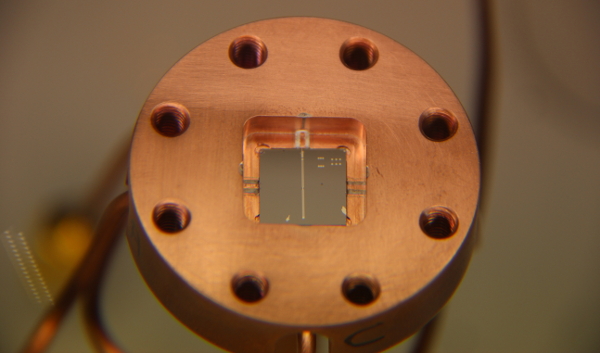 Another type of sample-holder.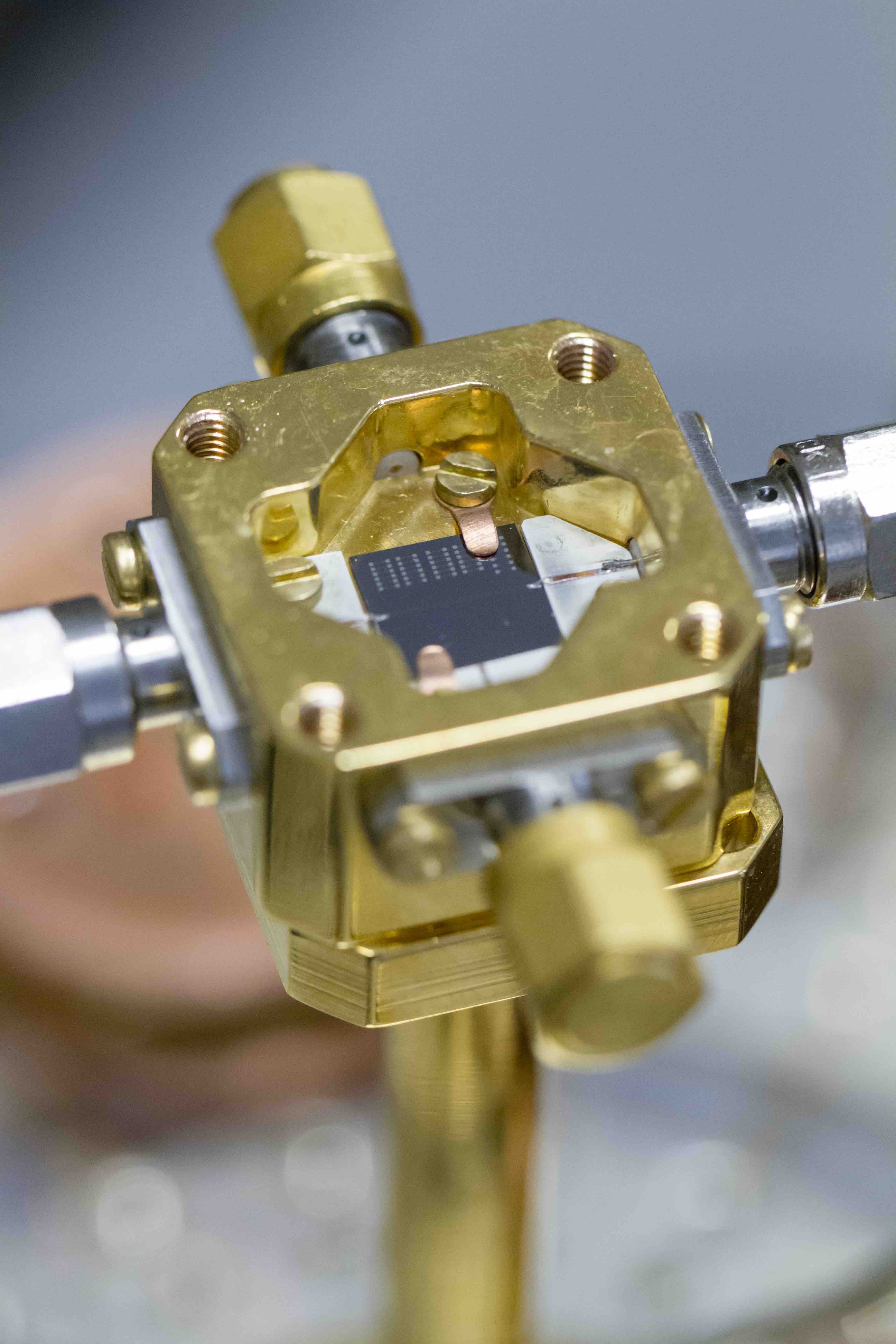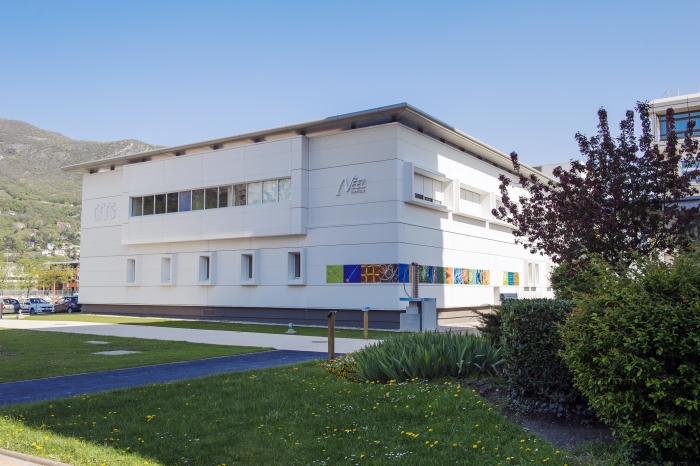 Batiment Z ©CNRSPhototheque-CyrilFRESILLON
Installation of the three dilution fridges of the team: one large wet fridge, one inverted dilution (Sionludi) and one commercial Bluefors fridge.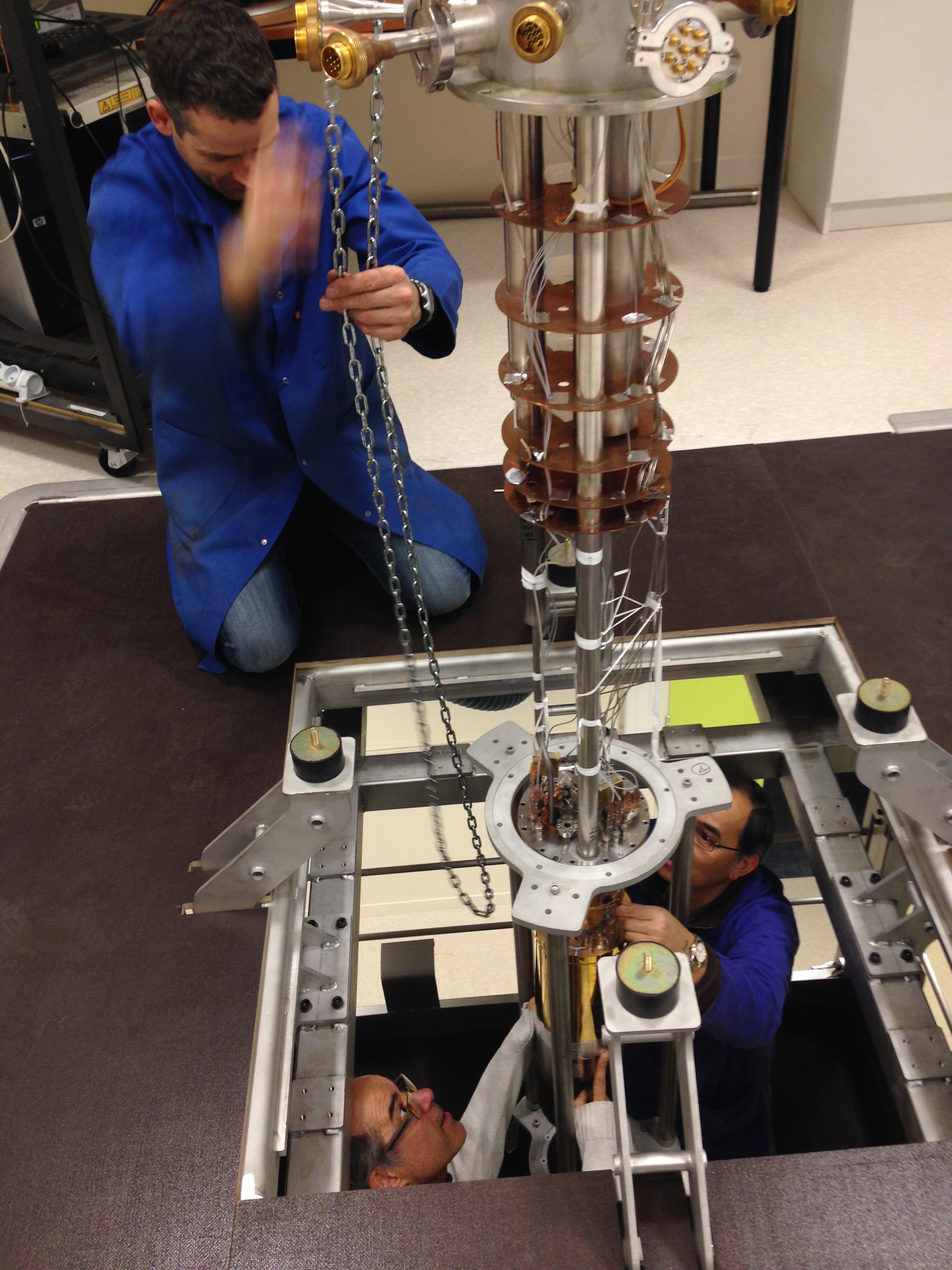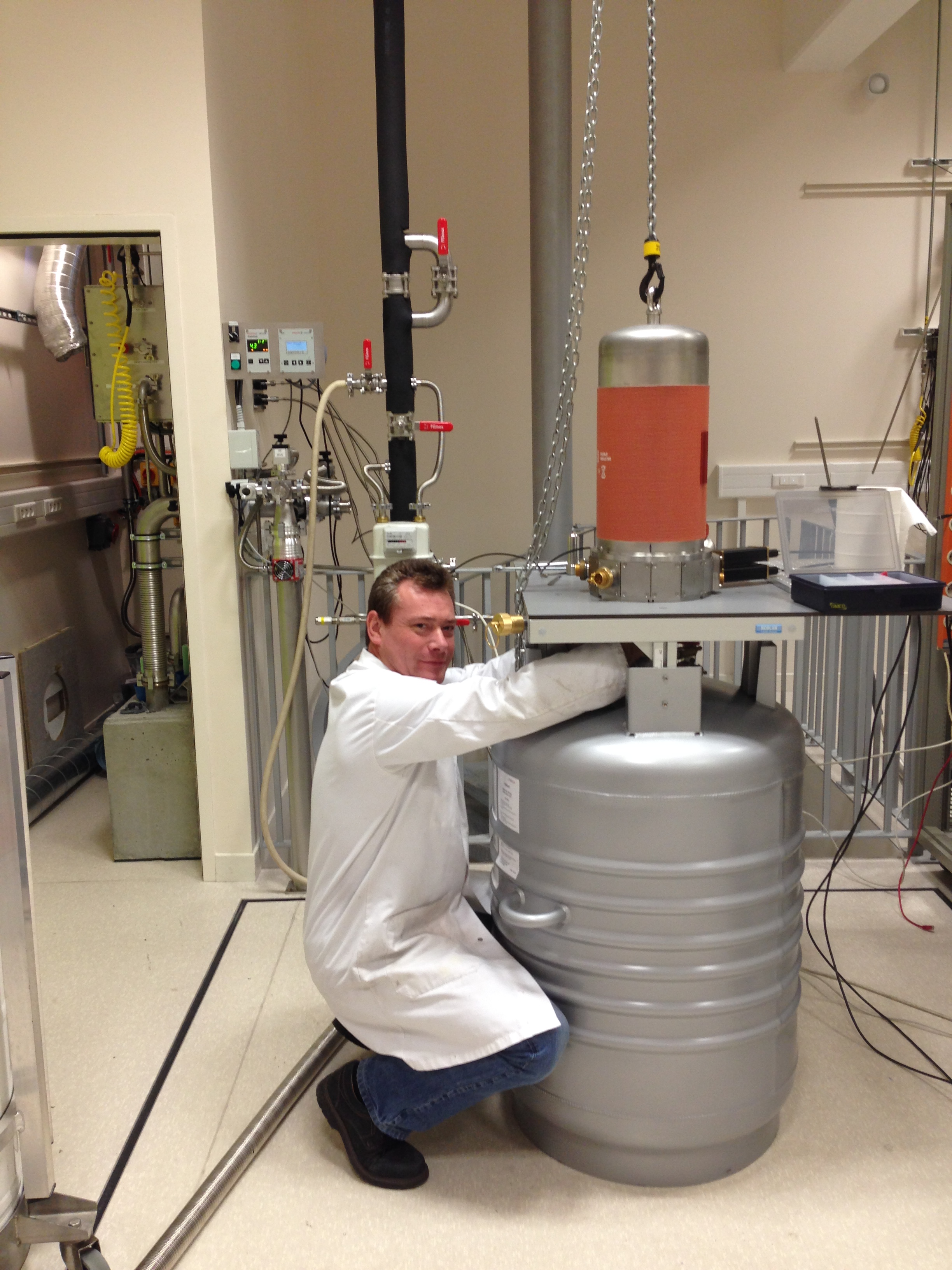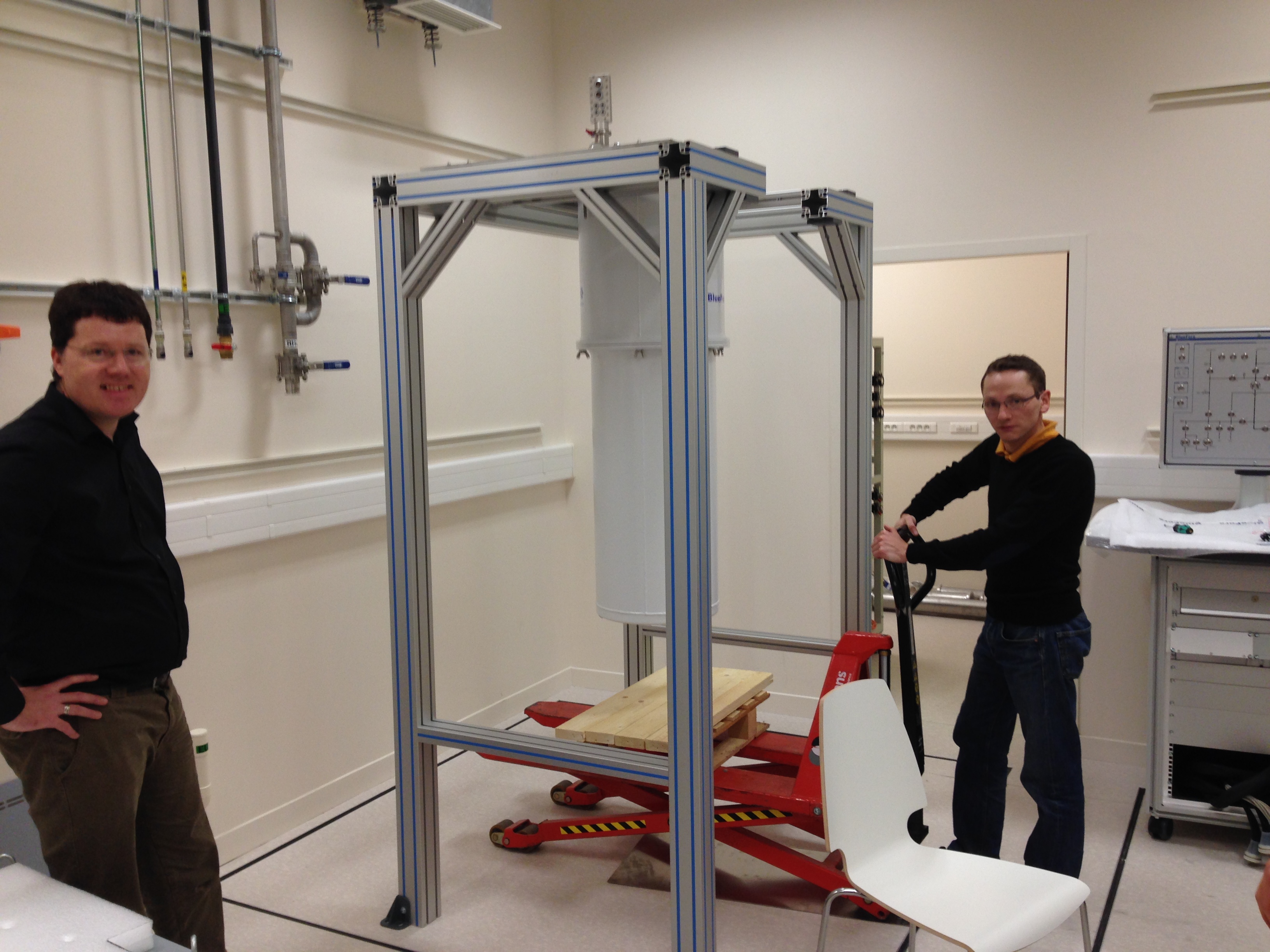 The new lab is now up and running! Here is the Bluefors room...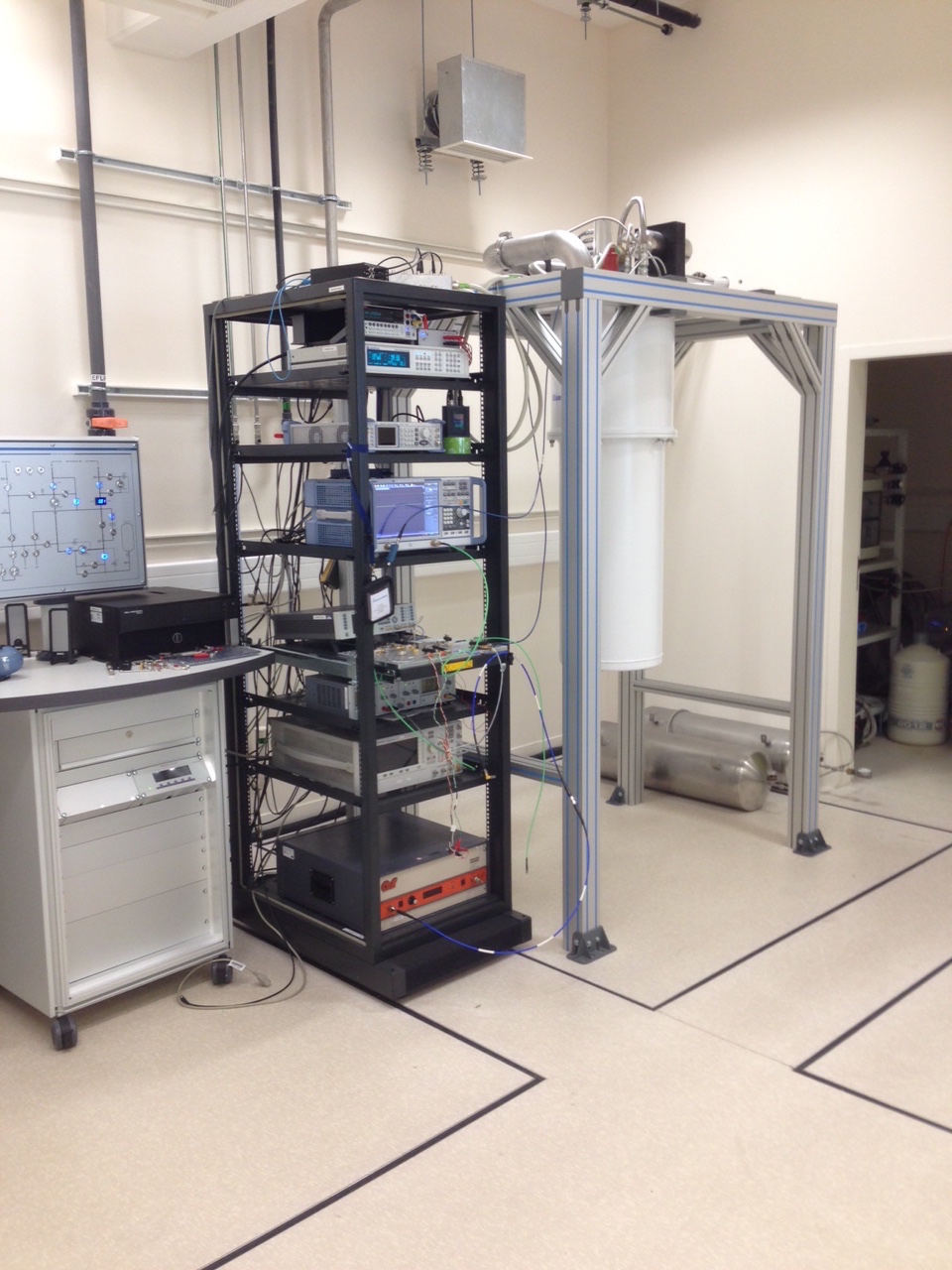 and a bigger one with the two other fridges.
An exemple of metamaterial made of Josephson junctions.It was fabricated in-house using the bridge free technique.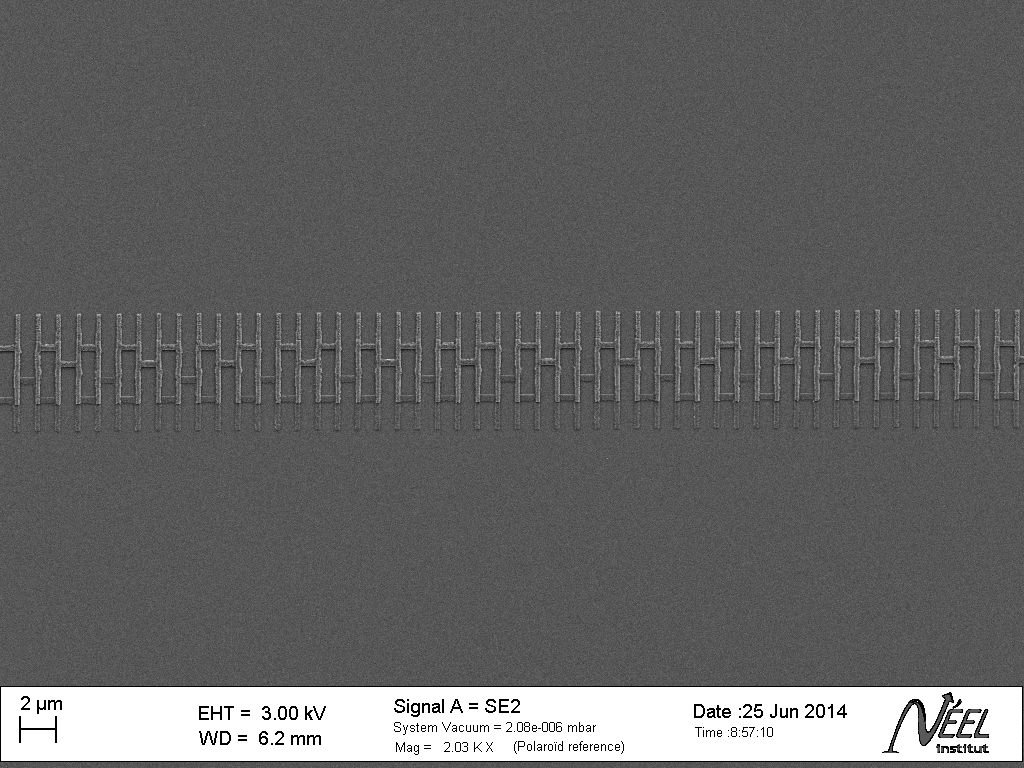 The sample-holder and microwave components are mounted at the top of an inverted dilution refrigerator to reach temperatures close to absolute zero.